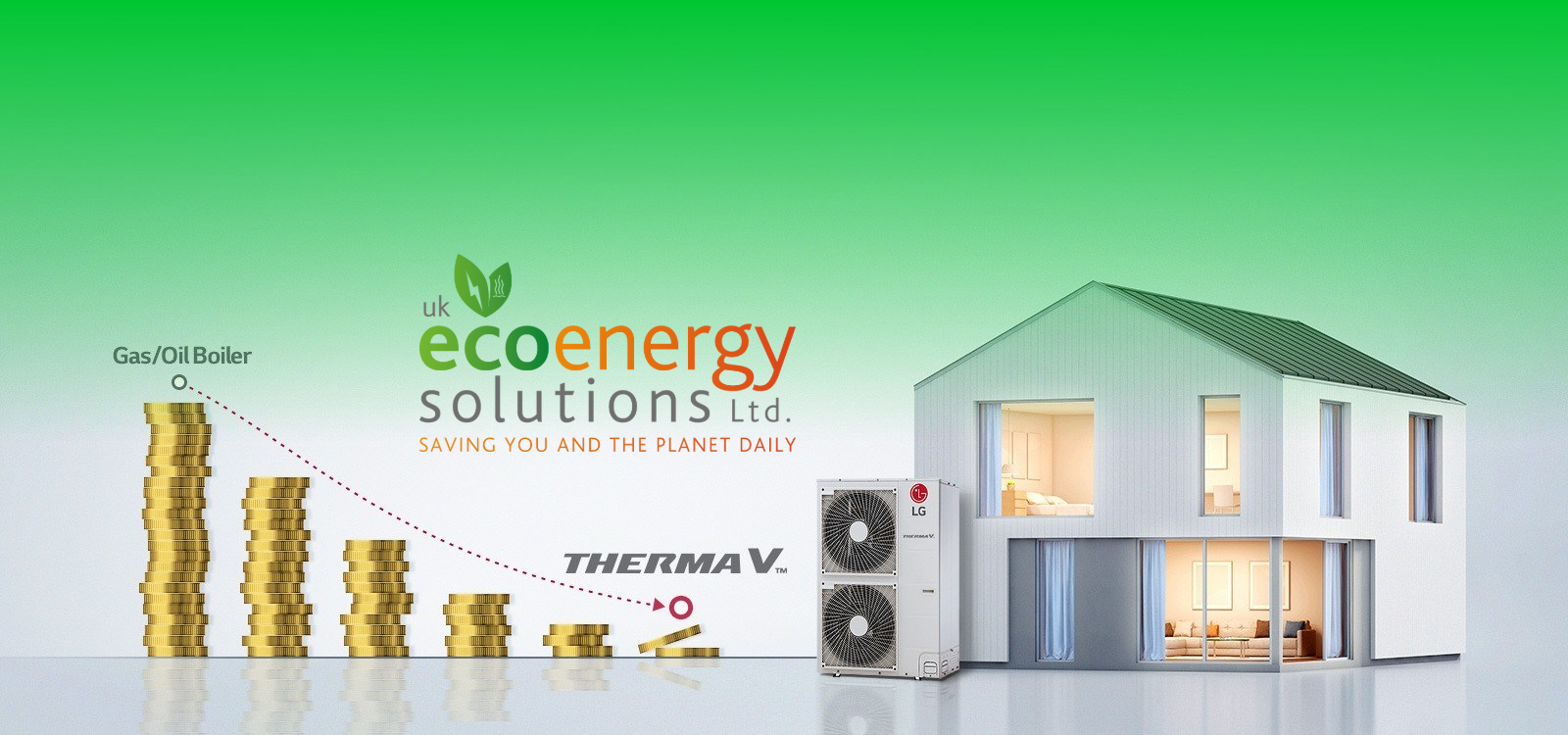 Ground & Air Heat Pumps
All systems are installed by fully qualified MCS accredited teams for ground and air source heating technologies for clients in Lincoln and the East Midlands. Call us for more details.01522 700281
---
---
---
Ground source heat pumps extract heat from the ground in order to provide a supply of energy to heat spaces and water stores. The whole process is driven by convection currents made by the difference in temperature between the ground and the circulating fluid in the heat exchange. The low-grade heat from the air/ground/water is turned into useful heat by the pump in a process much like that of a fridge in reverse. Beneath the surface, the ground stays at a constant temperature, so a ground source heat pump can be used throughout the year. The performance of heat pumps is rated as a CoP or coefficient of performance. This measures how many units of heat are generated per unit of electricity used to run the system.
---
---
Our heat pumps are ideal for new builds as it makes the positioning of the plant room and pipework easier to fit. They should only be installed in a well-insulated building and they require a large amount of land for the outdoor pipework. You do not normally require planning permission for installation. Bore holes use smaller areas of land and cause fewer disturbances but are more costly to install. Our MCS qualified installers will be happy to discuss any questions you have regarding the installation of the pump systems. Our MCS accredited installers have attended training courses run by MCS manufacturers. This is essential to ensure that you can claim RHI & qualify for full manufacturers warranties. Call us to arrange a free, no-obligation quote. Once a quote and survey have been completed, we will select the best time to install your system and get it up and running.
---
---
---
The benefits of Heat Pump Electricity
• On an average, a ground source heat pump could save around 540kg of CO2 emissions and an air source heat pump saves around 50% of CO2 emissions every year

• Heat pumps run on electricity, so there's no need to pay for gas, oil or solid fuels to heat your home

• Heating your home with a heat pump is much more efficient than using electric radiators

• Supplying your home's heating and hot water needs all year round

Air source heating systems
Air to water heat pumps work by collecting low-temperature energy from the atmosphere and transforming that energy into a usable form by increasing the temperature. For every unit of energy used by the pump, an additional 3 unit is collected from the outside air, making heat pumps one of the most energy-efficient heating systems available. Heat pumps produce significantly less greenhouse gases, which is why they are classified as a renewable heating technology. Please visit this link and watch to learn how a system could work for you.
An air source heat pump heats your home and hot water up to 5 times more efficiently than a traditional heating system based on fossil fuels or electricity. By making use of the renewable heat in the outside air, you use much less energy while enjoying the same level of comfort. Savings can be so high that the payback period could be as low as 5 years.